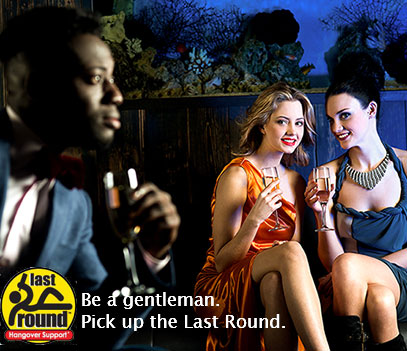 Last Round® is an all natural supplement that you drink after you drink.
To get you ready for holiday parties and New Year's Eve, we're offering deep discounts on all purchases of six-packs of Last Round. Buy 2, get 1 free / buy 3, get 2 free / buy 4, get 4 free!
Shake well and drink the entire contents of the 2.4oz bottle. Don't let an awesome night turn into an awful morning. For additional benefits, drink another bottle the next morning.
Last Round® – The Best Way To End A Night Of Drinking.
Please drink responsibly.